Regular price
Sale price
$30.00 USD
Unit price
per
Sale
Sold out
A groundbreaking, timely history of the largely unknown early days of Black basketball, bringing to life the trailblazing players, teams, and impresarios who made the game.

HARDCOVER
Publication Date: May 24, 2022
Imprint: Abrams Press
Trim Size: 6" x 9"
Weight: 28 oz. (0.79 kg.)
ISBN: 978-1-4197-4436-5
Page Count: 480
Additional formats: eBook
Rights: World/All
From the introduction of the game of basketball to Black communities on a wide scale in 1904 to the racial integration of the NBA in 1950, dozens of African-American teams were founded and flourished. This period, known as the Black Fives Era (teams at the time were often called "fives"), was a time of pioneering players and managers. They battled discrimination and marginalization and created culturally rich, socially meaningful events. But despite headline-making rivalries between big-city clubs, the savvy moves of innovative businessmen, and the undeniable talent of star players, this period is almost entirely unknown to basketball fans.

Claude Johnson has made it his mission to change that. An advocate fiercely committed to our history, for more than two decades Johnson has conducted interviews, mined archives, collected artifacts, and helped to preserve this historically important African American experience that otherwise would have been lost. The Black Fives is the result of his work, a landmark narrative history that braids together the stories of these forgotten pioneers and rewrites our understanding of the story of basketball.
ABOUT THE AUTHOR
Claude Johnson is a historian and founder of the Black Fives Foundation. He has a BS in civil engineering and economics from Carnegie Mellon and an MS in mechanical engineering from Stanford. During a 20-year career in corporate America, Johnson held management and executive positions at IBM, American Express, NBA Properties, Nike, Phat Farm, and Benetton Sportsystem. The former two-term trustee of the Greenwich Public Library left corporate work to become a stay-at-home dad to his three sons, all of whom are now NCAA Division I student-athletes, the oldest two in football and his youngest in basketball.

AWARDS:
Finalist, Museum of African American History Stone Book Award. This book award recognizes exceptional new literary work in the field of African-American history and culture.
WHERE TO ORDER:
Book Depository (ships internationally)
Audible (AUDIO: 20 hours, 15 min.)
ADVANCE PRAISE:
"Claude Johnson has written a wonderful and thorough history of African Americans in basketball, providing exhaustive historical context and enlightening anecdotes. The Black Fives is outstanding and unprecedented. Bravo!"

– KADIR NELSON
"It was an honor to have Claude speak to the Thunder organization, introducing our players and staff to the incredible history and persistence of the Black Fives. As their foremost historian, Claude's passion and rigor for the story of these people and teams are inspiring. Listening and learning from Claude's research and expertise is an important step in continuing to appreciate the legacy of these pioneers of the sport that brings so many people toegether."

– SAM PRESTI, executive vice president and general manager, Oklahoma City Thunder
"For a game that has meant so much to the world, Claude Johnson somehow presents a definitive account of a part of basketball history that for so long was kept away from us. Claude is a superhero storyteller, and his book is a bona fide superpower."

– JUSTIN TINSLEY, author of "It Was All a Dream: Biggie and the World That Made Him"
"Claude Johnson has done almost as much to retrive a missing era in our history–that of the Black Fives–as all the writers, filmmakers, and scholars working on the Negro Leagues combined were able to accomplish in telling Black baseball's story. The Black Fives is a deftly crafted, prodigiously researched, and groundbreaking book that shows not only why Black basketball mattered during the sport's segregated past, but why it matters today."

– ROB RUCK, professor of sport history, University of Pittsburgh, and author of "Tropic of Football: The Long and Perilous Journey of Samoans to the NFL"
"A treasure trove of information that dramatically reshapes American basketball history, detailing the invaluable role of Black Americans in shaping the game and contemporary basketball culture."

– LIBRARY JOURNAL
UPCOMING EVENTS:
(Stay tuned as more dates are added)
(To schedule book talks or interviews please email publicity@abramsbooks.com.)
BROADCASTS:
May 31, 2022: The Gist with Mike Pesca
June 2, 2022: The OKC Thunder Basketball Universe
June 6, 2022: Tavis Smiley Show
June 14, 2022: Black Authors Matter TV
June 16, 2022: CBS News with James Brown
(Stay tuned as more dates are added)
(To schedule book talks or interviews please email publicity@abramsbooks.com.)
MEDIA:
USA TODAY: Top 5 recommended summer 2022 reading list for sports
Library Journal: "VERDICT: Highly readable, this work should not be missed. Essential and highly recommended for all libraries."
Literary Hub: Unearthing the Pre-NBA History of African American Basketball
Andscape: New book on the 'Black Fives' restores the buried history of basketball
SLAM Online: 'The Black Fives' Tells the Monumental History of the Black Pioneers Who Revolutionized the Game
Baltimore Banner: Examining Baltimore's roots as a basketball juggernaut: A Conversation with author and hoops historian Claude Johnson
AudioFile: Review of audiobook, narrated by the author
Pittsburgh Post-Gazette: How the Black Fives put Pittsburgh on the basketball map
(Stay tuned as more posts are added)
(To schedule book talks or interviews please email publicity@abramsbooks.com.)
View full details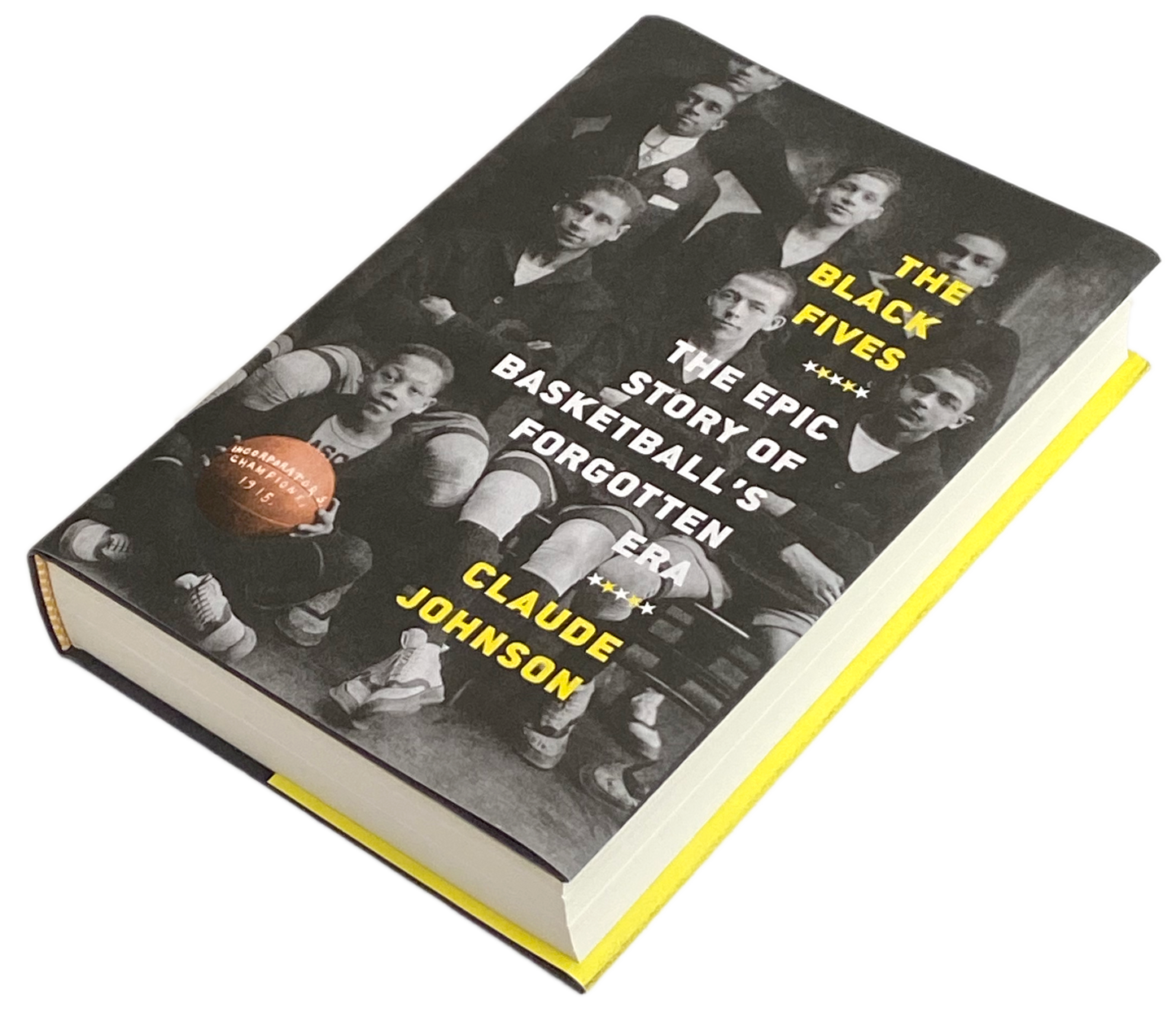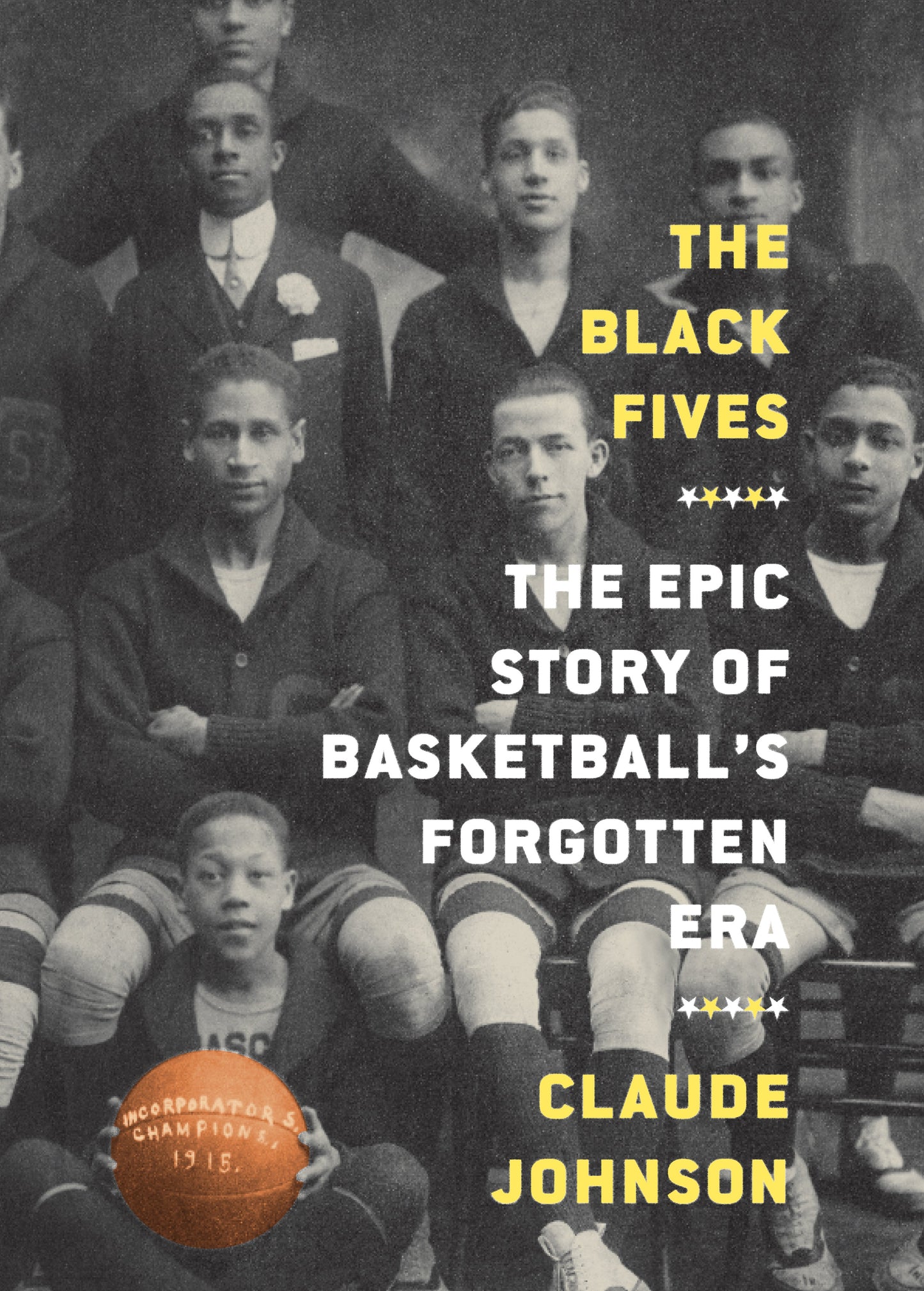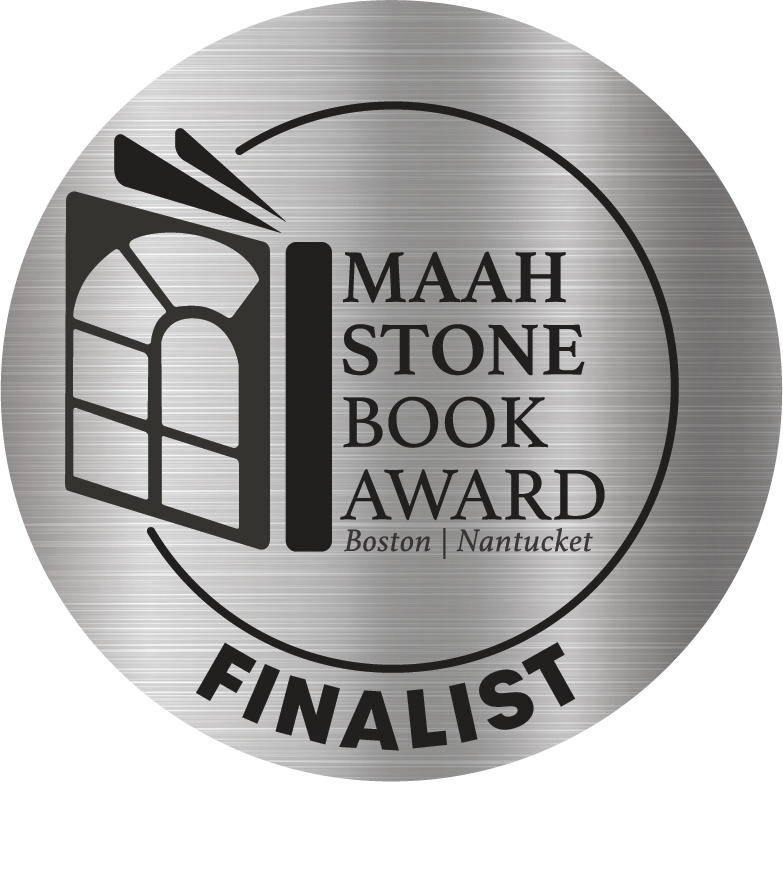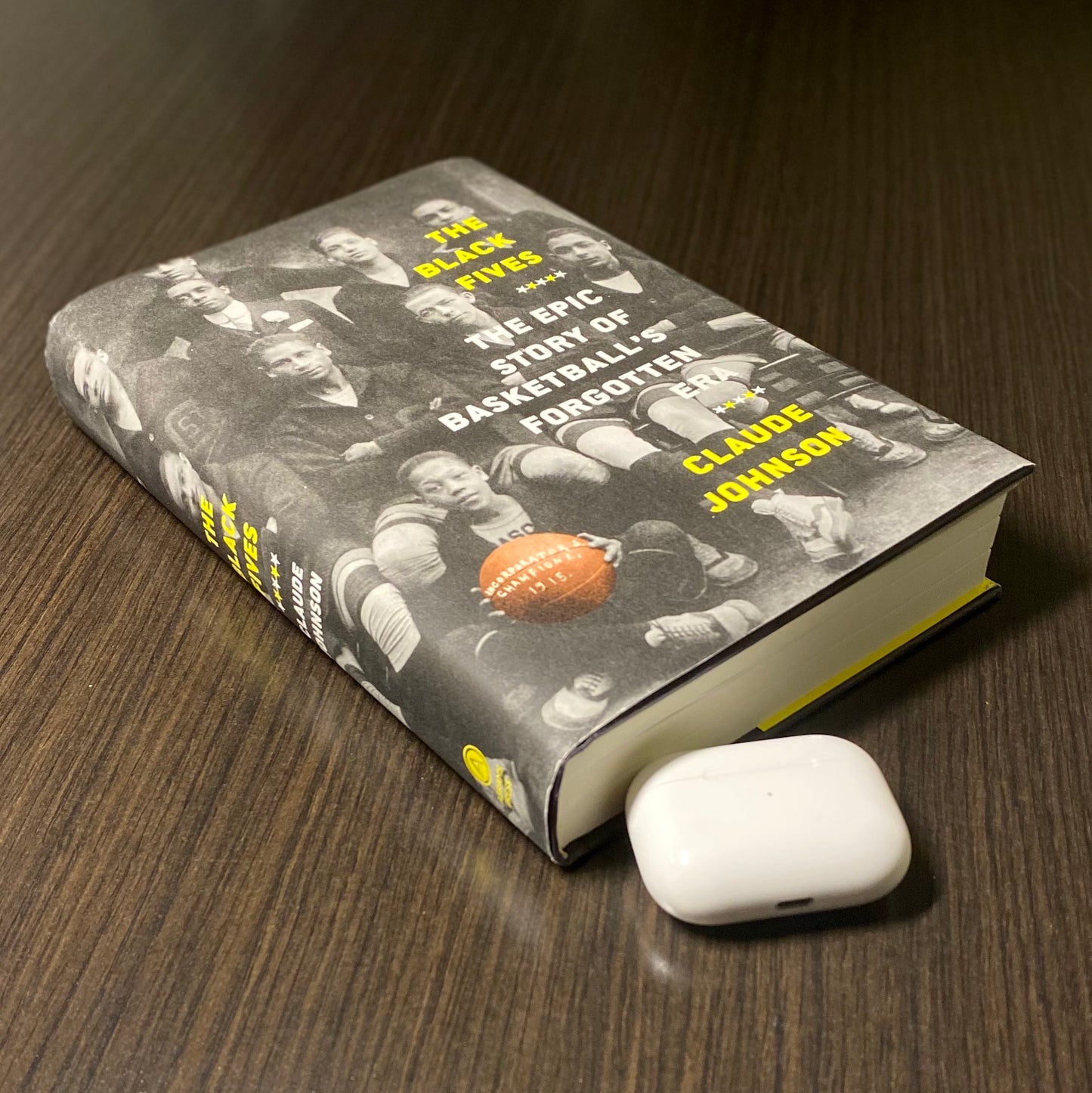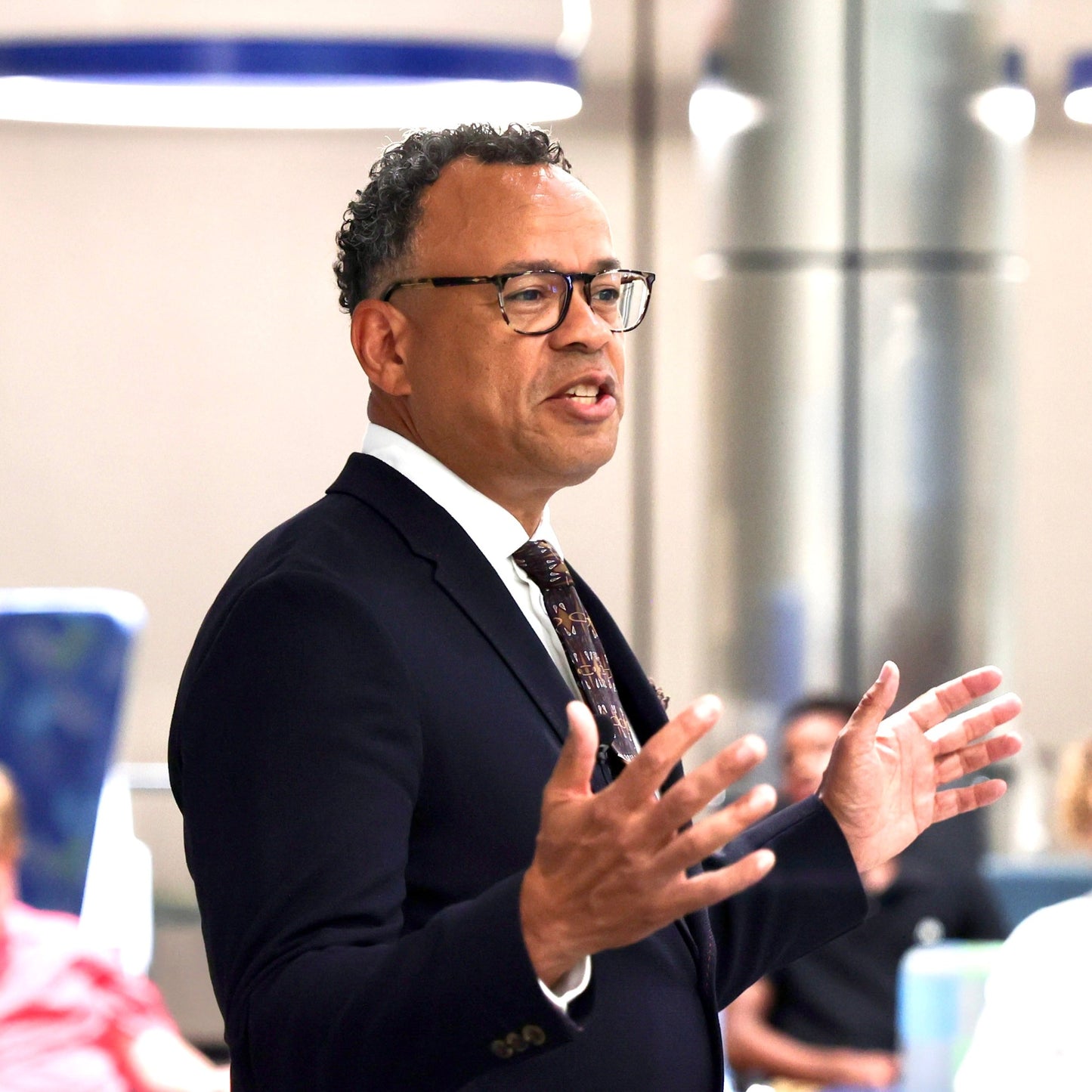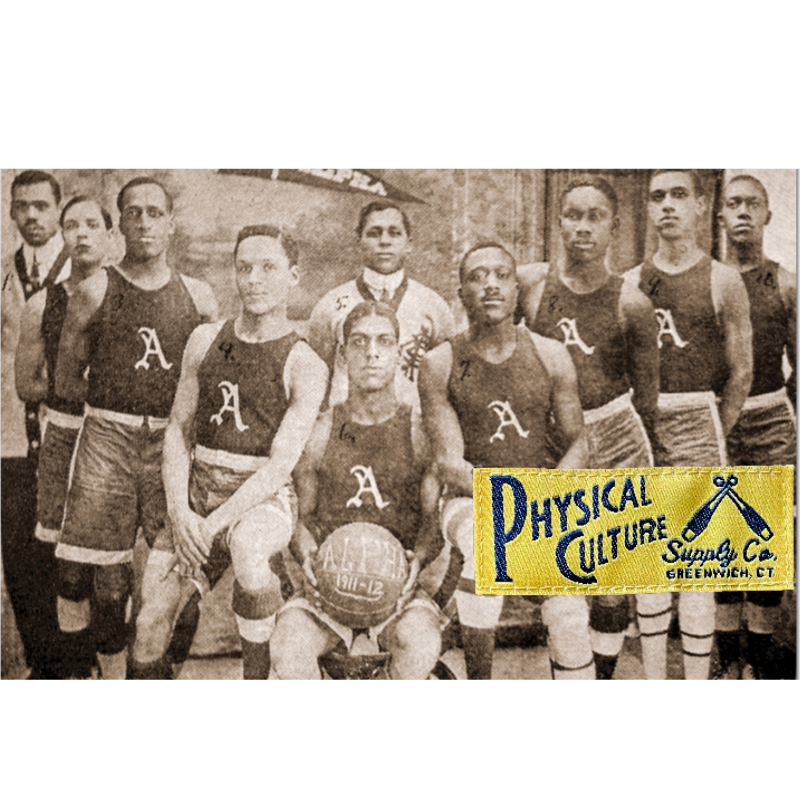 PHYSICAL CULTURE SUPPLY CO.
The official vintage-style private label of the Black Fives Foundation, was inspired by the widespread Physical Culture movement of the early 1900s, during which basketball first became popular among African Americans.